EUV module dedicated for Blow molding machine
Models: EUV-40A06,EUV-25A05,etc.
This module is widely used in AC motor speed, single-phase 220VAC, 440VAC transformer primary regulator, injection blow molding machine, electromagnet vibration, dimming, welding machine, electroplating and other power occasions.
Specifications:
Rated voltage: 220VAC, 480VAC (special voltage can be customized)
Rating Current: 10-120A
Input control signal: 1-5VDC or 4-20mA or 10K potentiometer
Output voltage variation range: 0-220VAC, 0-380VAC
Dielectric pressure(Between the lead and the bottom plate, the input and output circuit): 2500VAC min / 50Hz
Bias voltage Vb: 12VDC (special voltage can be customized)
Bias current: ≤ 100mA max
Wiring diagram: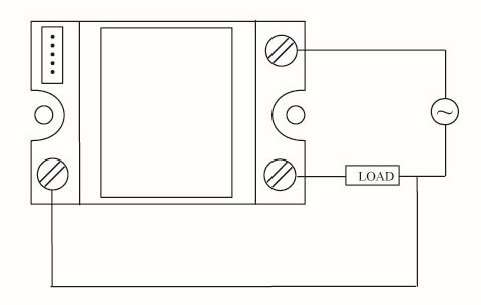 Connecting methods for different input signals:

Outline dimensions: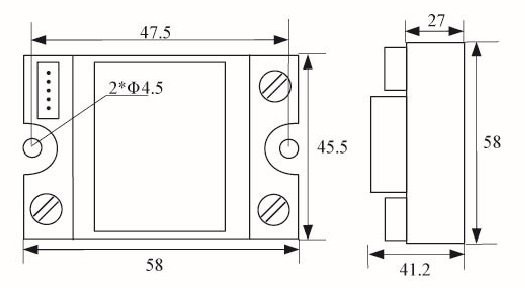 Model naming:

Note:
1) For inductive load, be sure to parallel connect a varistor to input, the value is 1.6-1.9 times of load voltage.
2) Heatsink is needed for 5A or more of the regulator , when current ≥ 10A, please use air-cooled or water-cooled.
3) The module metal plate and heatsink contact surface should be evenly coated with a layer of thermal grease.